Your vehicle is one of the most important tools in your marketing plan. It's a rolling billboard, going where you go, working for you even when you're not in it. Whether it's sitting outside your favorite restaurant while you're grabbing a bite, gassing up at the convenience store or picking up supplies at the local mall or home center, your vehicle advertises your company, products and services to everyone who passes by. It projects a professional image and instills a sense of confidence. Dollar for dollar it is one of the most cost-effective ways to advertise. If you take the initial cost of a vehicle graphics package and divide it over it's average 5-7 year life span, it costs you just pennies a day, working for you even when it's parked in your lot or driveway at the end of the day!
computer-cut/digitally-printed vinyl
Thanks to continuing advances in digital technology, vinyl graphics are no longer limited to simple, one-color letters that are computer-cut and applied to your vehicle. Although it is still the anchor for most all vehicle graphics packages we do, with the advances made in design flexibility, durability and price, digitally-printed, multi-color graphics are now more affordable than ever and can be used to complement the message you convey and the image you project. Unfortunately, along with this cornucopia of color and image options comes the inevitable "sensory overload" when you see(and you know you have!) that minivan with so much color, so many images and words that it's impossible to separate the text from the graphics, making it just a rolling "color bomb!" A "head-turner" for sure, but completely useless for the job it was(probably very expensively) paid to do! Ever since the personal computer went mainstream, professional graphic designers and marketers have struggled to educate their clients with this simple phrase: "Just because you have access to hundreds of fonts, thousands of colors and millions of images doesn't mean you should use them all on your business card or vehicle!"
At DB Graphics, we have the experience and creative expertise to perfectly balance the merging of text, graphics, color and space to give you a finished package that works for you 24-7 to market your business effectively, efficiently and economically.
Scroll down to see a few examples or click/tap here to see more cut vinyl and printed graphics showing how we've helped countless clients like you build their identity and, in turn, build their business which ultimately builds their profits!
want to see more
cut vinyl/digitally printed graphics?
Windows covered with digitally printed, perforated 1-Way film
Is your company's vehicle moonlighting as the family car (or vice versa)? Are you leasing your vehicle and the leasing company prohibits permanent graphics or lettering? Our magnetic signs featuring your logo and contact information are a versatile and economic alternative to a full-blown graphics package. You can put them on and take them off whenever you need. And, we're not talking about the old, vacuum-formed plastic signs with the magnetic strips around the edge! Our flexible, magnetized vinyl signs, when properly installed and maintained, look great and will provide great exposure for your company.
Scroll down to check out a few examples or click/tap here to see even more magnetic signs!
full color...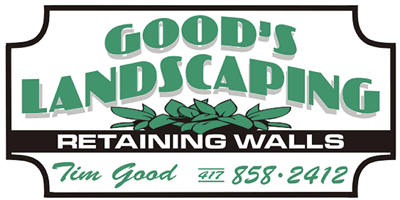 ...custom shapes...
...even custom images!
plain...
...or fancy...
...the choice is yours!
want to see more magnetic signs?